Artist Statement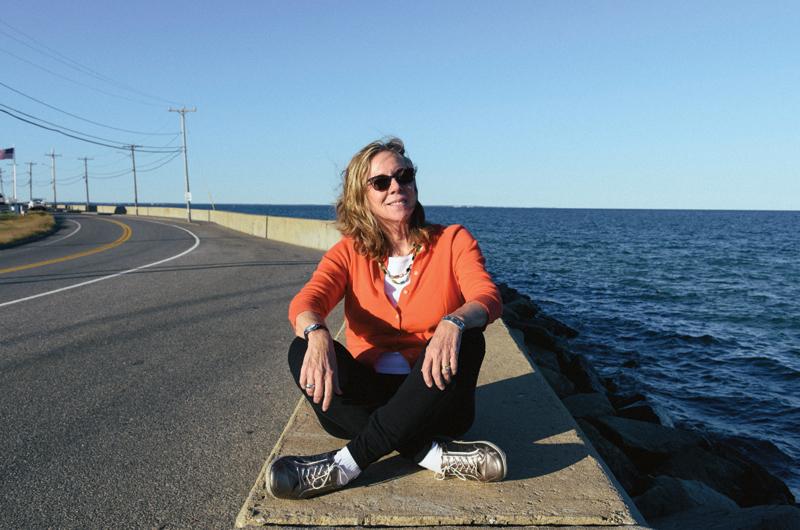 I've been both an artist and an escapist my whole life. Being an artist when physically unable to escape has served me well. I can create an alternative reality to which I can escape. When a painting is happening it's like listening to great music, I can feel my brain chemistry shifting into a great high. The escapist part is being out and moving in nature. As a child I would do anything to be outside. Nature always spoke to me. Or I would imagine nature coming to me. But the physical part is important too. Moving in winter while kicking and gliding on trails, traveling north to Quebec to find greater trails and reliable snow, biking in the woods, hiking in the woods or jumping into the ocean and riding the swells all make life for me.
I've painted what I've seen and loved and intensely want to capture that feeling. I can't let it go. Painting is not easy but sometimes it is. It's a struggle and each painting creates its own problem to be solved. Think about looking at a white canvas and then the reality of how you begin to construct what you intend to be there. Each painting is a journey and never turns out as planned. Just one color adjustment requires color adjustments all over the canvas because you are creating a relationship there. People often say they wish they could paint because it's so relaxing. It isn't. It's a wrestle and hard work and at times can be a burden if it's going bad. But I wouldn't have it any other way.
The greatest joy is when someone sees a painting of mine and tells me they love it or feel it and then it's like wow, a part of my soul has connected to yours and that is art. Or one of the explanations of art. You won't find me painting a bowl of cherries. No. You will find me looking at or painting aged concrete and objects that humbly speak of their place and time and tell their stories. That's what I want. I want to tell you a story.